Nike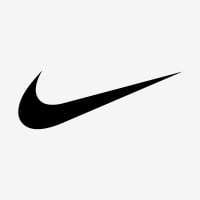 Nike, Inc. is an American multinational corporation that is engaged in the design, development, manufacturing, and worldwide marketing and sales of footwear, apparel, equipment, accessories, and services. The company is headquartered near Beaverton, Oregon, in the Portland metropolitan area. It is the world's largest supplier of athletic shoes and apparel and a major manufacturer of sports equipment, with revenue in excess of US$37.4 billion in its fiscal year 2020 (ending May 31, 2020). As of 2020, it employed 76,700 people worldwide.
Adidas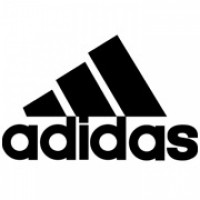 Adidas AG (stylized as adidas since 1949) is a German multinational corporation, founded and headquartered in Herzogenaurach, Bavaria, that designs and manufactures shoes, clothing and accessories. It is the largest sportswear manufacturer in Europe, and the second largest in the world, after Nike. It is the holding company for the Adidas Group, which consists 8.33% stake of the football club Bayern München, and Runtastic, an Austrian fitness technology company.
Reebok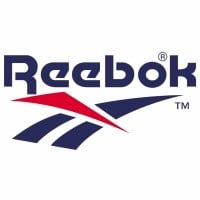 Reebok International Limited is an American fitness footwear and clothing manufacturer that is a part of Authentic Brands Group. It was established in England in 1958 as a companion company to J.W. Foster and Sons, a sporting goods company which had been founded in 1895 in Bolton, Lancashire. From 1958 until 1986, the brand featured the Union Jack flag in its logo to signify the origins of the company. The company was bought by German sporting goods company Adidas in 2005. The company's global headquarters are now located in Boston, Massachusetts, in the Seaport District, with regional offices in Amsterdam, Montreal, Hong Kong, and Mexico City.
Puma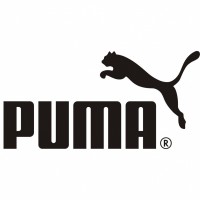 Puma SE, branded as Puma, is a German multinational corporation that designs and manufactures athletic and casual footwear, apparel and accessories, which is headquartered in Herzogenaurach, Bavaria, Germany. Puma is the third largest sportswear manufacturer in the world. The company was founded in 1948 by Rudolf Dassler. In 1924, Rudolf and his brother Adolf "Adi" Dassler had jointly formed the company Gebrüder Dassler Schuhfabrik (Dassler Brothers Shoe Factory).
How on earth is Jordan under reebok I mean REEBOK Jordan is the best trainer brand. Yes they are expensive for some people but they are amazing shoes. If you told your friend you bought a pair of reebok trainers… you WILL DEFINITELY get laughed at but if you said you got jordans they would be impressed. Reebok got nothing on Jordan
Asics
Personally I think Asics sport shoes are extremely comfortable and fit to my foot perfectly, some other times, the other brands of shoes don't really fit that well on my feet. Asics has a great variety and I've had this one pair of GEL Asics for over 6 years and there has been no holes in them since. I really recommend them to anyone who loves comfortable shoes while walking or exercising or even going out. Asics should definitely be at the top because they're comfortable, fashionable and just AWESOME! Can't wait to get myself another pair soon!
Under Armour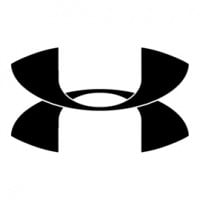 Under Armour, Inc. is an American sports equipment company that manufactures footwear, sports and casual apparel. Under Armour's global headquarters are located in Baltimore, Maryland, with additional offices located in Amsterdam (European headquarters), Austin, Guangzhou, Hong Kong, Houston, Jakarta, London, Mexico City, Munich, New York City, Panama City (international headquarters), Paris, Pittsburgh, Portland, San Francisco, São Paulo, Santiago, Seoul, Shanghai (Greater Chinese headquarters), and Toronto.
New Balance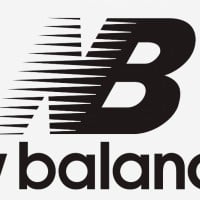 New Balance Athletics, Inc. (NB), best known as simply New Balance, is one of the world's major sports footwear and apparel manufacturers. Based in Boston, Massachusetts, the multinational corporation was founded in 1906 as the New Balance Arch Support Company.
Converse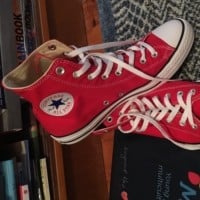 Converse is an American shoe company that designs, distributes, and licenses sneakers, skating shoes, lifestyle brand footwear, apparel, and accessories. Founded in 1908, it has been a subsidiary of Nike, Inc. since 2003.