Siberian Tiger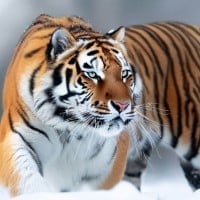 The Siberian tiger, also known as the Amur tiger, is a tiger population inhabiting mainly the Sikhote Alin mountain region with a small population in southwest Primorye Province in the Russian Far East.
Lion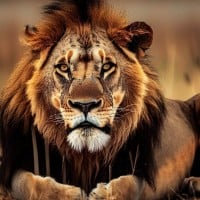 The lion (Panthera leo) is a large cat of the genus Panthera native to Africa and India. It has a muscular, broad-chested body, short, rounded head, round ears, and a hairy tuft at the end of its tail. It is sexually dimorphic; adult male lions are larger than females and have a prominent mane. It is a social species, forming groups called prides. A lion's pride consists of a few adult males, related females, and cubs. Groups of female lions usually hunt together, preying mostly on large ungulates.
Cheetah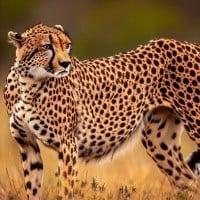 The cheetah (Acinonyx jubatus) is a large cat and native to Africa and central Iran. It is the fastest land animal, estimated to be capable of running at 80 to 128 km/h (50 to 80 mph) with the fastest reliably recorded speeds being 93 and 98 km/h (58 and 61 mph), and as such has several adaptations for speed, including a light build, long thin legs and a long tail. It typically reaches 67–94 cm (26–37 in) at the shoulder, and the head-and-body length is between 1.1 and 1.5 m (3 ft 7 in and 4 ft 11 in). Adults weigh between 21 and 72 kg (46 and 159 lb).
Jaguar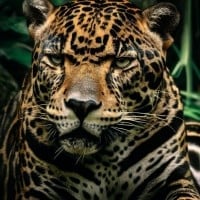 The jaguar (Panthera onca) is a large cat species and the only living member of the genus Panthera native to the Americas. With a body length of up to 1.85 m (6 ft 1 in) and a weight of up to 158 kg (348 lb), it is the largest cat species in the Americas and the third largest in the world. Its distinctively marked coat features pale yellow to tan colored fur covered by spots that transition to rosettes on the sides, although a melanistic black coat appears in some individuals.
Snow Leopard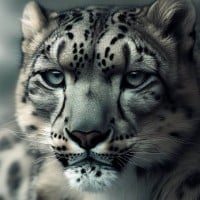 The snow leopard (Panthera uncia), also known as the ounce, is a felid in the genus Panthera native to the mountain ranges of Central and South Asia. It is listed as Vulnerable on the IUCN Red List because the global population is estimated to number fewer than 10,000 mature individuals and is expected to decline about 10% by 2040.
Leopard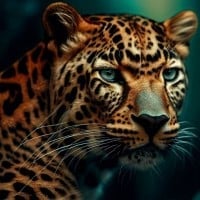 The leopard is one of the five "big cats" in the genus Panthera. It is one of the most adaptable and the most widespread big cat; it's secrets being:well camouflaged fur; its opportunistic hunting behaviour, broad diet, and strength to move heavy carcasses into trees; its ability to adapt to various habitats ranging from rain-forest to steppe and including arid and mountainous areas; and to run at speeds up to 58 kilometres per hour (36 mph). The common name "leopard" (pronounced /ˈle-pərd/) is a Greek compound of λέων (leōn) ("lion") and πάρδος (pardos) ("male panther"). It lives throughout Asia (except for North Asia) and Africa, including Indonesia.
Puma, Mountain Lion, Cougar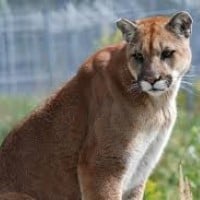 What? How is a cougar 10th? There is without a doubt if all the cats were the same size, the cougar would dominate all cats. Cougars are way better than lynx and bobcats. A bobcat or lynx couldn't kill a wolf but a cougar could easily kill a wolf. I've seen fights between a cougar and a lynx/bobcat and the cougar dominated them. Cougars kill prey bigger for there size. If a cougar were the size of a lion then they would kill the biggest prey. Cougars are also very pretty. There is no denying that.
Amur Leopard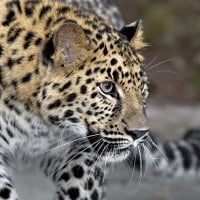 Found in the Russian Far East and parts of China, this leopard subspecies is critically endangered with only a few dozen individuals remaining in the wild. It is known for its distinctive spotted coat, which is paler than that of other leopards. It is a solitary animal, mainly preying on deer and small mammals.
African Cheetah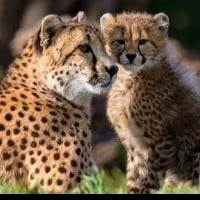 Cheetah is the fastest land animal in the world! It can reach speed upto 120 kmph and that's very amazing!
Clouded Leopard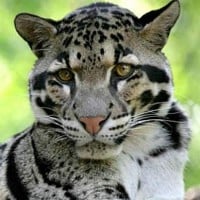 Native to the foothills of the Himalayas and parts of China and Southeast Asia, the Clouded Leopard is known for its beautiful cloud-like spots on its coat. It's an agile climber and spends much of its time in trees. It preys on a variety of animals including small mammals and birds.