Michael Jordan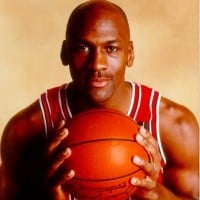 Michael Jeffrey Jordan, also known by his initials, MJ, is an American retired professional basketball player.
Muhammad Ali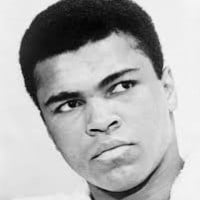 Muhammad Ali, born Cassius Marcellus Clay Jr. (January 17, 1942 – June 3, 2016) was an American professional boxer, activist, entertainer, poet, and philanthropist. Nicknamed The Greatest, he is widely regarded as one of the most significant and celebrated sporting figures of the 20th century, and is frequently ranked as the best heavyweight boxer and greatest athlete of the century.
Wayne Gretzky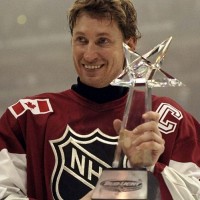 Wayne Douglas Gretzky CC is a Canadian former professional ice hockey player and former head coach. He played 20 seasons in the National Hockey League for four teams from 1979 to 1999.
Usain Bolt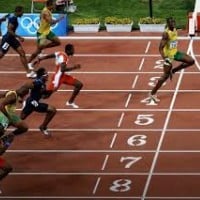 Usain St Leo Bolt is a Jamaican retired sprinter, widely considered to be the greatest sprinter of all time. He is a world record holder in the 100 metres, 200 metres and 4 × 100 metres relay.
Michael Phelps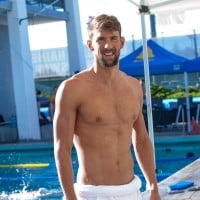 Michael Fred Phelps II (born June 30, 1985) is an American former competitive swimmer and the most successful and most decorated Olympian of all time, with a total of 28 medals. Phelps also holds the all-time records for Olympic gold medals (23), Olympic gold medals in individual events (13), and Olympic medals in individual events (16). When he won eight gold medals at the 2008 Beijing Games, Phelps broke fellow American swimmer Mark Spitz's 1972 record of seven first-place finishes at any single Olympic Games. At the 2004 Summer Olympics in Athens, Phelps had already tied the record of eight medals of any color at a single Games by winning six gold and two bronze medals.
Babe Ruth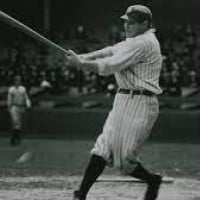 George Herman Ruth Jr., better known as Babe Ruth, was an American professional baseball player whose career in Major League Baseball spanned 22 seasons, from 1914 through 1935.
Jim Thorpe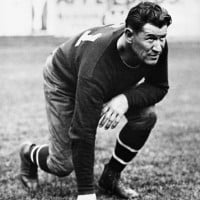 James Francis "Jim" Thorpe was an American athlete and Olympic gold medalist. A member of the Sac and Fox Nation, Thorpe became the first Native American to win a gold medal for the United States.
Bo Jackson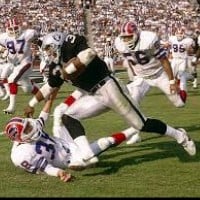 Vincent Edward "Bo" Jackson is a former baseball and American football player. He is the only athlete in history to be named an All-Star in both baseball and football, and one of few to do so in two major sports.
Pelé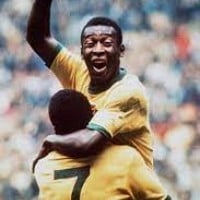 Edson Arantes do Nascimento, known as "Pelé", was a Brazilian professional footballer who played as a forward. In 1999 he was named Athlete of the Century by the International Olympic Committee and was included in the Time list of the 100 most important people of the 20th century. In 2000, Pelé was voted World Player of the Century by the International Federation of Football History & Statistics (IFFHS), and was one of the two joint winners of the FIFA Player of the Century.
Joe Montana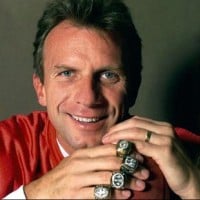 Joseph Clifford "Joe" Montana, Jr., nicknamed Joe Cool and The Comeback Kid, is a retired American football quarterback.