McDonald's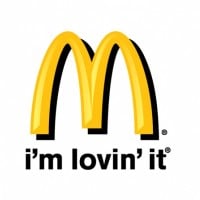 McDonald's is an American fast food company, founded in 1940 as a restaurant operated by Richard and Maurice McDonald, in San Bernardino, California, United States. They rechristened their business as a hamburger stand. The first time a McDonald's franchise used the Golden Arches logo was in 1953 at a location in Phoenix, Arizona. In 1955, Ray Kroc, a businessman, joined the company as a franchise agent and proceeded to purchase the chain from the McDonald brothers. McDonald's was originally headquartered in Oak Brook, Illinois, but moved to Chicago in 2018.
Old Mickey D's is my favorite place in the world. I roll through the drive thru in my extra strength hover round and order the same thing every time. Three Big Mac's, four quarter pounders
Subway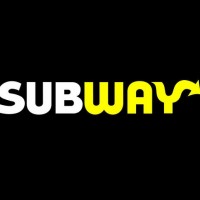 Subway is a privately held American fast food restaurant franchise that primarily purveys submarine sandwiches (subs) and salads. Subway is one of the fastest-growing franchises in the worldand, as of June 2017, has approximately 45,000 stores located in more than 100 countries. More than half of the stores are located in the United States. It is the largest single-brand restaurant chain and the largest restaurant operator in the world.
How is McDonald's ranked higher than Subway? Subway is both delicious and healthy! I absolutely adore Subway. The food is consistently fresh, their cookies are delightful, and their fountain drinks are enjoyable. Plus, let's be real, you have the freedom to essentially create your own meal.
Wendy's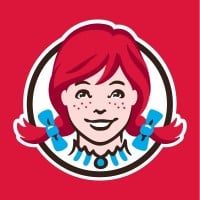 Wendy's is an American international fast food restaurant chain founded by Dave Thomas on November 15, 1969, in Columbus, Ohio. The company moved its headquarters to Dublin, Ohio, on January 29, 2006. As of 2016, Wendy's was the world's third largest hamburger fast food chain with 6,500+ locations, following Burger King and McDonald's. On April 24, 2008, the company announced a merger with Triarc Companies Inc., a publicly traded company and the parent company of Arby's. Despite the new ownership, Wendy's headquarters remained in Dublin. Previously, Wendy's had rejected more than two buyout offers from Triarc. Following the merger, Triarc became known as Wendy's/Arby's Group, and later as
Burger King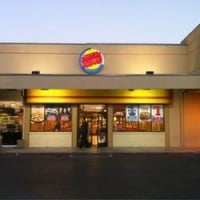 Burger King (BK) is an American global chain of hamburger fast food restaurants. Headquartered in the unincorporated area of Miami-Dade County, Florida, the company was founded in 1953 as InstaBurger King, a Jacksonville, Florida-based restaurant chain. After Insta-Burger King ran into financial difficulties in 1954, its two Miami-based franchisees David Edgerton and James McLamore purchased the company and renamed it "Burger King". Over the next half-century, the company would change hands four times, with its third set of owners, a partnership of TPG Capital, Bain Capital, and Goldman Sachs Capital Partners, taking it public in 2002. In late 2010,
Taco Bell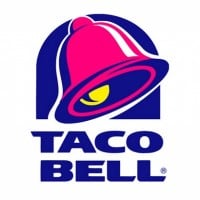 Taco Bell is an American chain of fast food restaurants based out of Irvine, California and a subsidiary of Yum! Brands, Inc. The restaurants serve a variety of Tex-Mex foods that include tacos, burritos, quesadillas, nachos, novelty and specialty items, and a variety of "value menu" items. As of 2018, Taco Bell serves more than 2 billion customers each year at 7,000 restaurants, more than 80 percent of which are owned and operated by independent franchisees and licensees.
OK, I'm done with all the Taco Bell gives you gas and stuff. First of all, it doesn't. Second of all, no one can compete with the quality of their tacos. I do have to say that it does vary from each location. The one by my house is amazing, but I do admit that when you go to other locations, it stinks. I just think that their amazing tacos make up for that.
Chick-fil-A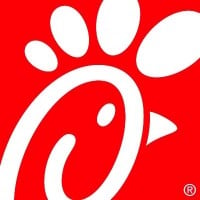 Chick-fil-A is an American fast food restaurant chain headquartered in the city of College Park, Georgia, specializing in chicken sandwiches. Founded in May 1946, it operates more than 2,200 restaurants, primarily in the United States. The restaurant serves breakfast before transitioning to its lunch and dinner menu. Chick-fil-A also offers customers catered selections from its menu for special events.
The Chick-Fil-A restaurant chain puts McDonald's to shame. McDonald's always gives us low-quality, cold sandwiches, whereas Chick-Fil-A's chicken patties are delicious and always hot. Their toys are also a lot better than McDonald's; they're usually books of some sort instead of cheap plastic figurines
Pizza Hut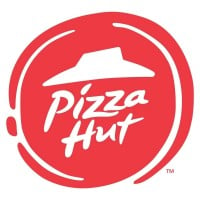 Pizza Hut is an American restaurant chain and international franchise which was founded in 1958 by Dan and Frank Carney.
Great pizza, great buffet, and a pretty nice place in general. Their stuffed crust pizza is the best, their breadsticks are good, and they have great cinnamon sticks from the buffet. You must go!
Pizza Hut's pizza is the cheesiest pizza ever! Over at Pizza Hut, the breadsticks taste heavenly, even with Parmesan. They have a good quality of pizza, small but better, and the best breadsticks I've ever had. No competition.
Hands down, the best breadsticks! The breadsticks with marinara sauce are a godsend. The pizza is average; it should be called Breadstick Hut. Just kidding, but the breadsticks are better than the pizza. The cinnamon sticks with frosting are also good.
KFC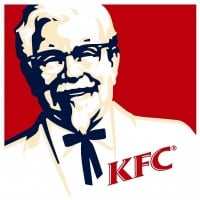 KFC, until 1991 known as Kentucky Fried Chicken, is an American fast food restaurant chain that specializes in fried chicken. Headquartered in Louisville, Kentucky, it is the world's second-largest restaurant chain (as measured by sales) after McDonald's, with almost 20,000 locations globally in 123 countries and territories as of December 2015. The chain is a subsidiary of Yum! Brands, a restaurant company that also owns the Pizza Hut and Taco Bell chains.
KFC is heaven. Everyone in my class loves it! Their chicken wings are glorious. McDonald's is okay. Subway is another great one – I love the honey mustard. Pizza Hut is epic but not as good as Subway or McDonald's. Domino's pizza? They're disgusting. I mean, their pizzas are fantastic, but there's probably a 75 percent chance there's a booger in there. So be careful!
Dairy Queen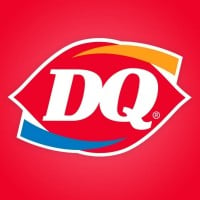 Dairy Queen is a chain of soft serve ice cream and fast-food restaurants owned by International Dairy Queen, Inc., a subsidiary of Berkshire Hathaway.
Why is Dairy Queen all the way down here at #9? Unfortunately, there aren't very many of these where I am, but when I visit family in Minnesota, we always visit Dairy Queen to get that amazing Royal Blizzard. All the desserts here are great. The quality is much better than McDonald's.
Super awesome! My favorite dessert is the Triple Chocolate Brownie. It's a big brownie stuffed with chocolate fudge in the middle. It comes with vanilla ice cream and is topped with hot fudge.
If you love really good desserts and food, you gotta come here. It's literally heaven. I mean, every time I go there, my mouth waters like crazy, and once I start eating, I can't stop! That's how good it is there! (Unless you're allergic to dairy. I mean, it's in the name… Dairy Queen.)
Five Guys Burgers and Fries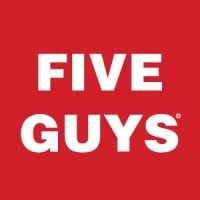 Five Guys Enterprises LLC (doing business as Five Guys Burgers and Fries) is an American fast casual restaurant chain focused on hamburgers, hot dogs, and French fries, and headquartered in Lorton, Virginia, an unincorporated part of Fairfax County. The first Five Guys restaurant opened in 1986 in Arlington County, Virginia, and by 2001, the chain had expanded to five locations throughout the Washington, D.C. metro area.
The absolute best fast food joint I've ever eaten at. The burgers are extremely good, and with proper condiments, they can be the best burgers you will ever eat. The fries are delicious and come in bags, so you can bring them home to dine on. The reason McDonald's is at the top instead of this great restaurant is probably because they haven't ever gone to a Five Guys. But I can guarantee that if people weighed in between McDonald's and Five Guys, nearly everyone would choose Five Guys.